Services: Landscaping, Edging, Weedeating, Blowing, Chemical Fertilization, Pest Control, Pruning, Installations, & Field Maintenance.
Location: Orlando, FL.
Summary: Errol Estates and Country Club is located in sunny Apopka, Florida, in the northwest Greater Orlando area. This exclusive community features single and multi-family homes, common areas, large green spaces, and fields.
Maverick's proudly maintains this community and completes a quarterly installation that sees more than 24,000 new plants each year. Maverick's is also tasked with maintaining pest control, pruning, lawn maintenance, irrigation, and chemical fertilization.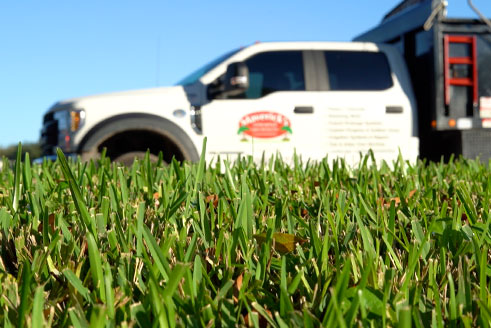 "We use a wide spectrum of equipment to maintain Errol," said Tim Burchfield, owner and founder of Maverick's Landscaping. "One of our primary methods is our CX15 Batwing Mower on a John Deere 5100E tractor. This Batwing deck is 15-foot wide and allows us to maintain the large sites and fields we service throughout Central Florida."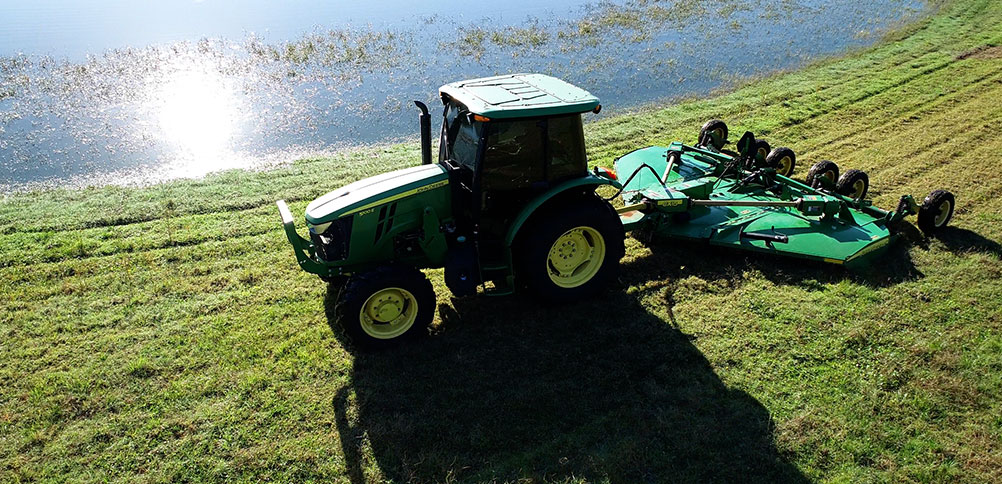 Pictured Above: the CX15 Batwing Mower on a John Deere 5100E tractor is deployed in Errol Estates near the large community pond.